Six MOT students received Master's Degree
2018 Gradation Ceremony of Graduate School of Science and Engineering was held on Tuesday, September 25th on Yonezawa Campus.
6 MOT students including 4 international students from Bolivia and China are awarded for Master's Degree. Graduates will start their job either in Yamagata or back in home countries.
MOT professors hope their beautiful future.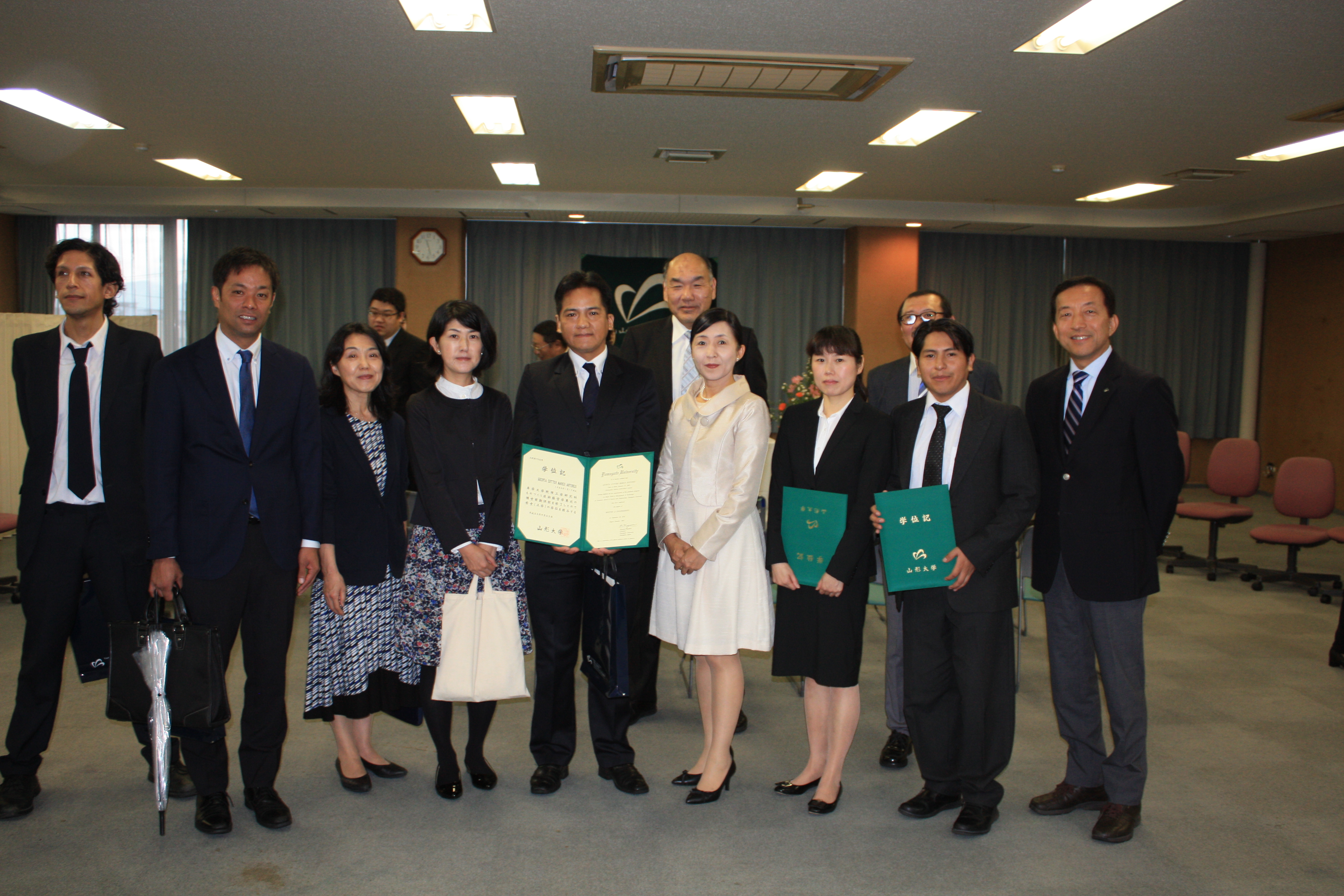 Photo at Graduation Ceremony
Bolivian graduates are playing Andes music.